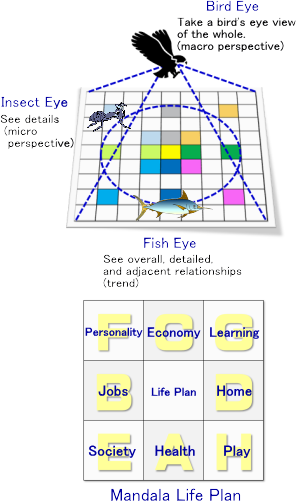 Mandalachart® is a 3x3 or 9x9 framework with a central core developed in 1979 by Mr. Yasuo Matsumura of Clover Management Research Institute to "enrich life and business".

By drawing and capturing the whole, parts, and relationships around a theme, realizations and inspiration are born. In addition, "Mandala thinking" that enriches life and business is behind it.

This Mandalachart Official App is an official app that complies with these.

Currently, the Mandala Chart is managed and operated by Mandalachart Association.

In addition, there is also a Mandala Chart certified lecturer system, and more than 100 certified lecturers nationwide are practicing various activities from management support to individual life support.