Mandalachart Web App Overview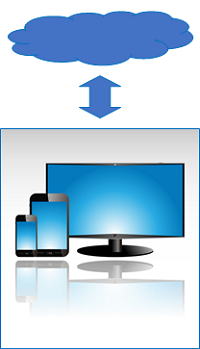 Create and share Mandalacharts in the cloud environment.
Mandalachart Web App is an application that creates and shares Mandalacharts that operate on the cloud. No need for installation.

The created chart will be shared on smartphones, tablets and PCs under the control of ID and password. You can edit the chart you wrote down on your smartphone later on your computer and use it for meetings on your tablet. By centrally managing the data on the cloud, you can use one data in various environments.

In addition, you can publish the created chart to a specific person or public place such as SNS in read-only mode. Of course, you can stop sharing at any time. Viewers do not need to register in the cloud.

You can distribute it as a chart data file by creating a template and exporting it. Participants can use the template by importing this file for training etc.


MandalachartR is a registered trademark of Clover Management Research Institute Co., Ltd.
---
---
---