Create New
When you log in, the file list screen is displayed.
[Click New] to create a new chart.
Select a blank file or each template.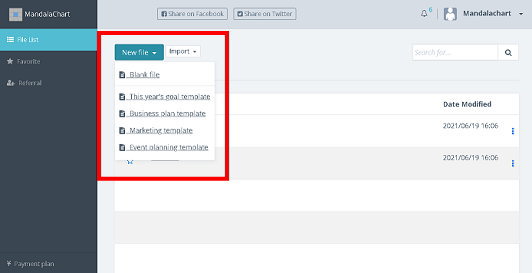 The chart edit screen is displayed. You can change the chart name by clicking the chart name in the upper left.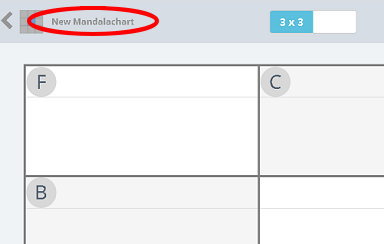 The entered data is saved by clicking on another cell or logging out.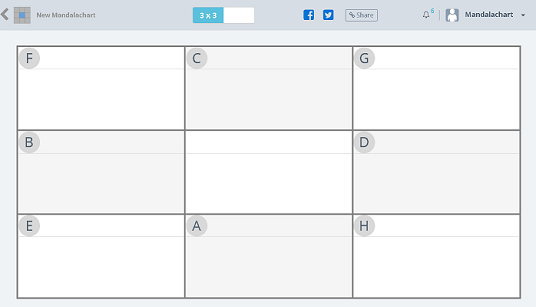 When you're done, [Log out] from the pull-down menu in the upper right corner.
You can also return to the file list from the icon on the upper left.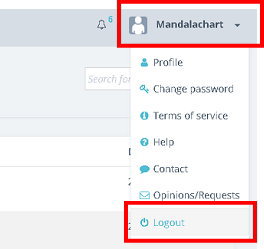 MandalachartR is a registered trademark of Clover Management Research Institute Co., Ltd.

---
---
---