Password change and reset
Changing your password

If you know your password and want to change it, click the account in the upper right while you are logged in.
From the pull-down menu, click Change Password.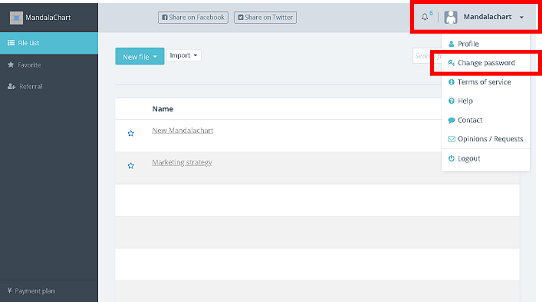 A new password tab will appear in your browser.
Enter the current password and the new password twice, for confirmation, and click [Send].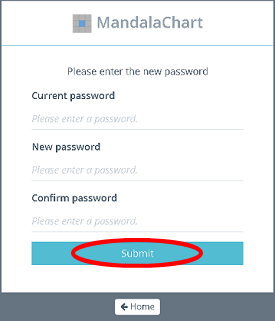 A confirmation screen will be displayed. Click [Change Password].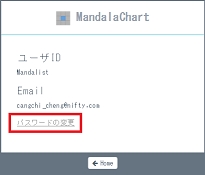 You will be returned to the password change screen. Click [← HOME] or close the tab of this browser.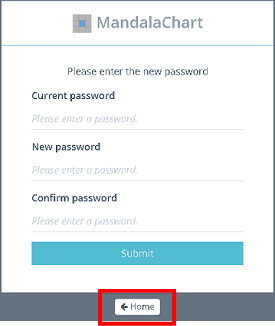 * Please note that if you click [← HOME], the tab will be different from the chart edit screen.


Password reset

If you do not know your login password, reset it.
From the login screen, click [Reset Password].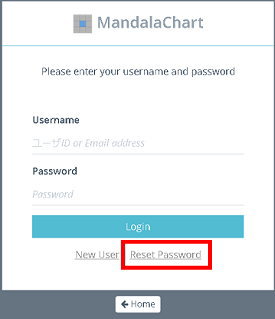 We will send you an email to reset, so enter your account email address.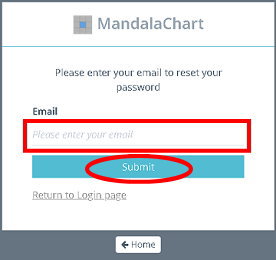 The following email will be sent to you, click Reset Password.





The password setting screen is displayed.
Enter the New Password and Confirm and click [Submit].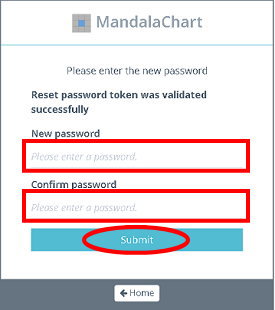 The login screen will change, so please log in with your new password.


MandalachartR is a registered trademark of Clover Management Research Institute Co., Ltd.
---
---
---